Buffalo, New York
July 14-15, 2017
Fann Cup Tournament:
July 15, 2017


Buffalo RiverWorks
359 Granson Street
Buffalo, NY 14203
(716) 342-2292
Fann Cup rules
2016 TOURNAMENT RULES AND GUIDELINES
Registration party meet and greet:
July 14, 2017
Post tournament party:
July 15, 2017
Location: TBA
Time: TBA
One banquet ticket is included with each player fee
Additional Banquet tickets may be purchased at $35 US/plate
Extra Fann Cup t-shirt $15 US
Click here to purchase
(DEADLINE: JUNE 15TH)
Adam's Mark hotel
120 Church St
Buffalo, NY, 14202
The Adam's Mark has guaranteed us a room rate of $99 plus tax per night for Friday and Saturday, July 14 and 15. This includes parking, with in and out privileges, which normally costs $6 per day. These rates will be valid (based on room availability) for 3 days before and 3 days after our event for those of you who would like to stay a little longer...
CLICK HERE FOR MORE INFO AND TO BOOK HOTEL
(DEADLINE: JUNE 14TH)
$100 US - before May 1st

Registration includes:
- Admission to the Fann Cup tournament
- A single seat at the Fann Cup Banquet
- TBA
CLICK HERE TO REGISTER AND PAY FEES
CLICK HERE TO SIGN WAIVER
2017 Fann Cup Charities: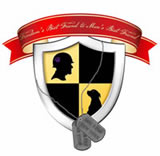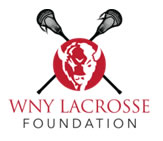 2017 teams (potentially):
• Brigade (Buffalo)
• Cloverz (Chicago)
• Krewhawks (Rochester)
• Roadies (Toronto)
• Stingers (Minnesota)
• Spirit (various cities)
• Tutes (Toronto)
• Wingnuts (Philadelphia)
For more information on playing for any of the above teams, please contact the individual captains on the team pages.
Volunteers:
If anyone is going to Toronto and wants to volunteer to help with any of the game day items such as selling raffle tickets, 50/50, auctions, etc. your help is more than welcome and appreciated.
Please contact: Leslie