Chicago(Naperville), Illinois

July 24th-26th

, 200

9
More info can be found and questions can be asked on the message boards
Fann Cup Tournament:
July 25th, 2009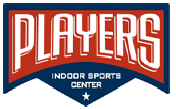 Players Indoor Sports Center
1740 West Quincy Avenue
(where Quincy meets Fort Hill Road)
Naperville, Illinois 60540
(630) 470-6400 Phone
(630) 596-5788 Fax
Directions
Schedule:
8:30 – all teams arrive at facility
9:00 – opening ceremony
9:30 am -7 pm – Fann Cup 2009
Facility Information PDF form
TOURNAMENT FORMAT (coming soon)
TOURNAMENT RULES (2005)
Thanks to three floors at the facility, we're able to expand the event considerably without pushing it to a multi-day format. Regardless of whether we're at 9 or 10 teams, each team will be guaranteed 4 games. As well, we'll be expanding the games to 40 minutes – 2x20 halfs. After the round-robin we'll have two semi-finals and a final.

Travel Information: PDF form
If you're looking for an alternative to driving, Fann Cup 2009 is partnering with SAL Travel, based in Hoffman Estates, IL. Their Web site address is http://www.saltravel.net/. Toll free in the US 888-725-8785 or directly 847-991-2500; Ask for Sally Kincaid (, and she'll work with us to get you the best possible deals on flights, rental cars, etc. She has also agreed to donate 50% of her commission on all reservations made with her. saltravel@saltravel.net

Registration party meet and greet:
July 24th, 2009
Tentative schedule:
7pm-8pm – Officials meeting
8 pm-9pm – Captains meeting
Note: we are still working out the plan for the rest of Friday night, but we have something in mind that could work out well.

Post tournament party:
July 25th, 2009
7pm-10 pm – Fann Cup banquet @ Players Indoor

Hotel: PDF form




The Holiday Inn Select is the Host Hotel for Fann Cup 2009. This Full-Service Hotel boasts 426 guestrooms and suites and is located minutes from Downtown Naperville.

Rates:
$99.00 Standard King or Double/Double
$129.00 King Suite
(+10.4% Tax)

Reservations:
Internet - online booking
Phone - call (630) 505-4900 or 1-800-HOLIDAY
Group Booking Code: "GFC"
A Credit card guarantee is required to secure reservations at time of booking.

Cut-Off Date for Group Rate:
June 24, 2009 - Book early to confirm availability.

Bonus!
Extend your vacation! Fann Cup 2009 Discount rate available 5 days before/after event. To extend rate you must contact:
Dustin Popovich, Group Reservations Coordinator 630-445-6314 (M-F, 8am-5pm)

Player Fees:
• $60US (minimum 15 players per team)
• If fees received by May 15th, $60 per player US
• If fees received after May 16th, $75 per player US
• Each team captain will be responsible for any shortfall. That is, if your team has paid for 15 players on May 15 but you arrive in Chicago with 20, it will be up to the team captain to collect and remit the fees for the additional players. We're not going to chase around individual unpaid players.
A minimum of 15 players per roster are to be paid in full by May 15th, 2009 for a total of $900 US.

Captains, please contact Ray Kincaid to arrange to make your payments (see email link below)

PDF - Individual Registration Form
PDF - Players Indoor Waiver
To play in the 2009 Fann Cup Tournament the Individual Registration Form and the Players Indoor Waiver MUST be filled out - NO EXCEPTIONS.

Volunteers:
If anyone is coming to Chicago and wants to volunteer to help with any of the game day items such as selling raffle tickets, 50/50, auctions, etc. your help is more than welcome. Please feel free to let us know (contact Ray, see email below)

Charities:
• American Diabetes Association
The American Diabetes Association funds research to prevent, cure and manage diabetes; delivers services to hundreds of communities; provides objective and credible information; and gives voice to those denied their rights because of diabetes. There are 23.6 million children and adults in the United States, or 7.8% of the population, who have diabetes. While an estimated 17.9 million have been diagnosed with diabetes, unfortunately, 5.7 million people (or nearly one quarter) are unaware that they have the disease.
• Multiple Myeloma Research Foundation
Multiple myeloma, a cancer of the plasma cell, is an incurable but treatable disease. The estimated frequency of multiple myeloma is 5 to 7 new cases per 100,000 persons per year. Accordingly, in the United States, 19,920 new cases are expected to be diagnosed in 2008. There were more than 56,000 Americans living with multiple myeloma in 2005, the most current date these statistics are available.

Auction:
As a slight departure from previous events, we're going to extend the time for the auction. Bidding will begin on Friday night at the registration party, and continue throughout Saturday. As well, we're working on a special auction involving the Hot Rox dance team.
An account has been set up for this years tournament so we will have credit card capabilities for the silent auction. Checks can be made out to Fann Cup, 2009 Fann Cup, or Fann Cup 2009.

Championship:
In keeping with the original spirit of the Fann Cup, it will be mandatory that the winning team in the final buys the losing team a round.

2009 teams:
• Buffalo Brigade
• Philadelphia Wingnuts
• Philadelphia Rage
• Rochester Krewhawks
• Toronto Roadies
• Fann Cup Spirit
• Lacrossetitutes
• Chicago Cloverz
• Minnesota Stingers
• Renegade Team
The 'Renagade Team' will be an open invitation team, this will give the ability for ALL people interested in Fann Cup able to be a part of Fann Cup! Therefore if anyone asks if they can play in the tournament, the answer is YES! This team will be a conglomeration of people from all cities, and will be put together on an individual registration basis.
More info can be found in this thread


For more information on playing for any of the above teams, please contact Ray (see email below) or the individual captains on the team pages.

2009 Fann Cup committee, please contact:
• Ray Kincaid - fanncup2009@hotmail.com
• Andrew "AP" Mckay - apmckay@rogers.com