Syracuse, NY
July 24-25, 2015
The latest info can be found HERE
and on the on the message boards
Registration is open ... please register HERE before June 25th
Please register ASAP, even if you are planning to pay later.
Fann Cup Tournament:
July 25, 2015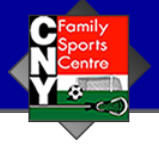 CNY Family Sports Centre
7201 Jones Road
Syracuse, NY 13209

2011 TOURNAMENT RULES (click for PDF)
TBA
Registration party meet and greet:
July 24, 2015
Friday Evening TBA

The time of Registration is TBA
Post tournament party:
July 25, 2015
Location: TBA
Time: TBA
Extra banquet tickets are TBA

Hotel: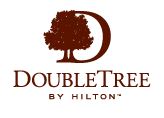 Double Tree by Hilton
A block of rooms have been reserved for July 23, 2015 - July 27, 2015. The special room rate will be available until June 25th or until the group block is sold-out, whichever comes first.

Please note: Rate is set at $119. Rate will not change based on occupancy.
$80 before June 25th
$100 before July 16th
Registration comes with a single seat at the Banquet and a lovely Fann Cup gift bag.
Banquet Dinner Guest $40
This is an additional Seat and dinner at the Banquet 25 July 2015 at the Doubletree in Syracuse NY
2015 Fann Cup Charities:
TBA
2015 teams (potentially):
• Brigade (Buffalo)
• Cloverz (Chicago)
• Krewhawks (Rochester)
• Roadies (Toronto)
• Stingers (Minnesota)
• Spirit (various cities)
• Tutes (Toronto)
• Wingnuts (Philadelphia)
For more information on playing for any of the above teams, please contact the individual captains on the team pages.
Volunteers:
If anyone is going to Syracuse and wants to volunteer to help with any of the game day items such as selling raffle tickets, 50/50, auctions, etc. your help is more than welcome and appreciated.
Please contact ???